1

Choose a project

Various real estate projects, carefully selected for you.

2

Invest and pay online

Easily invest online in a project of your choice.

3

Follow your portfolio

Create your own (international) real estate portfolio.
Sign up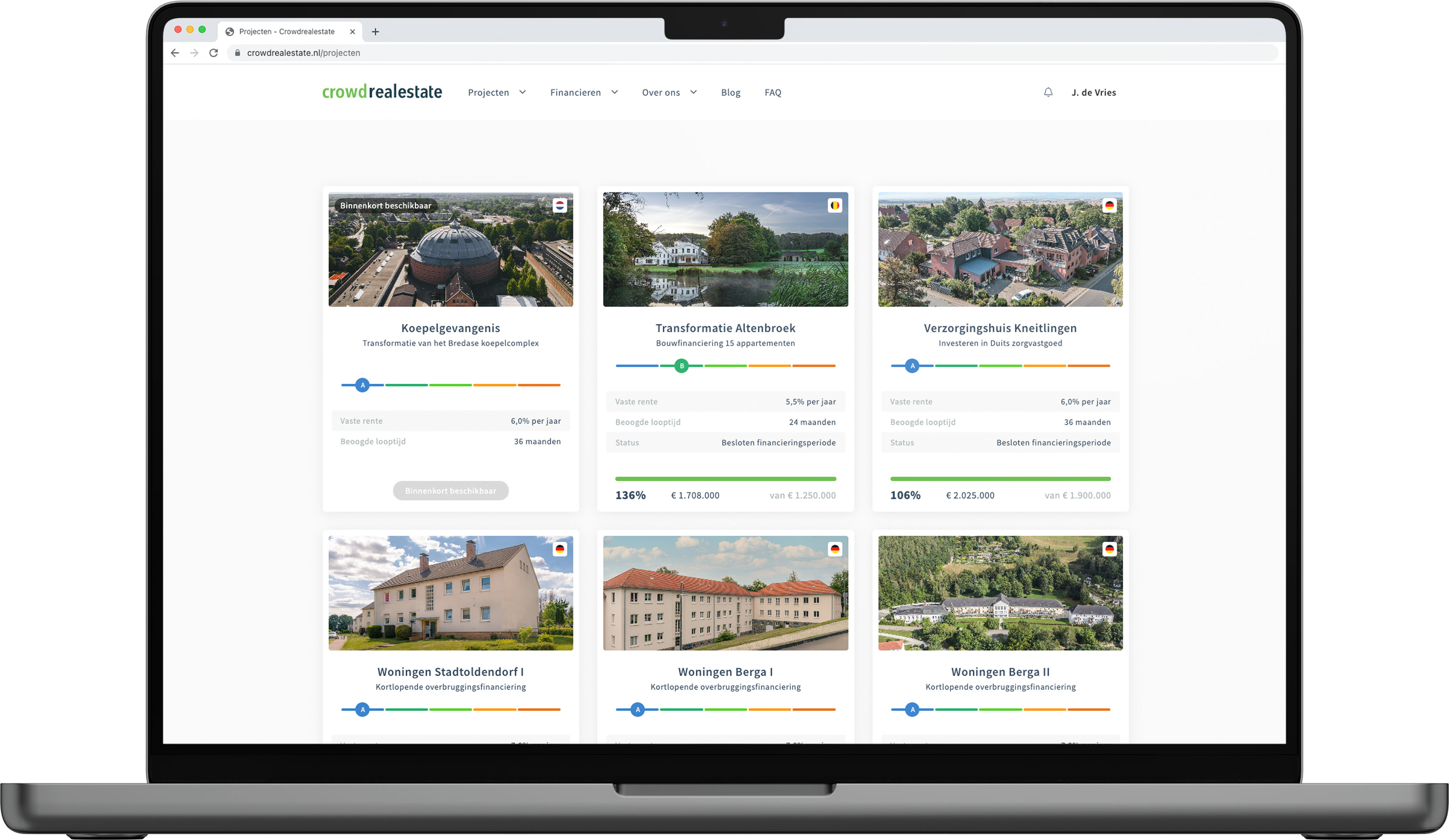 Invest with a small amount
Crowdrealestate provides you with the unique opportunity to easily invest with a small amount in a real estate project of your choice. This was previously only possible for professional investors and wealthy individuals. Crowdrealestate makes direct investment in real estate accessible to everyone.
Collateral security
Real estate provides certainty, since stones don't just disappear. The great thing about investing in real estate are the mortgage securities. Your investment always has an underlying value at Crowdrealestate.
High-quality projects
Only projects of professional parties are eligible for financing at Crowdrealestate. All projects and the underlying organizations were screened in advance and assigned a risk classification. You do not have to worry about the quality and reliability of the projects!
Immediate insight into your results
Once you have invested, your results will be visible in your own real estate portfolio. Crowdrealestate provides you with insight into your investment results at all times. You can follow and track everything accurately, just as you would when investing in shares.
Low brokerage costs
At Crowdrealestate, you only pay a one-off amount of 0.90% on your total investment in brokerage costs. No unnecessary unforeseen costs afterwards, so you know immediately where you stand.